If you have customers who would like to pay with invoice, you can create invoice data. This invoice data is used after the fact to create the invoice. The invoice data itself will not be presented as sales in your daily report - since it technically is not a sale until you have created the invoice itself.
Start by entering the products the customer will buy and press Charge.

Press the Other-button and choose Invoice Data.

You will now be asked to choose a customer in your register to add the invoice to. If you have not created the customer in question yet, press Create.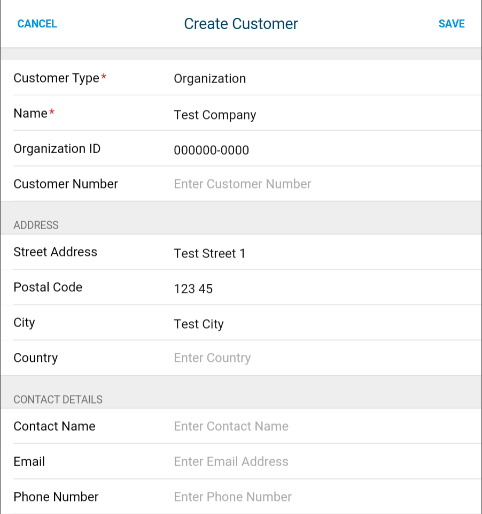 Enter all the fields you need and press Save. Enter a reference for the customer. You may now finish the purchase and the invoice data is printed. The short receipt is given to the customer, you keep the long one with the customers' data on it.

Make sure the customer presents ID and signs the receipt.