A barcode scanner can be purchased for the cash register, perfect for you who have a lot of products and don't want to make specific buttons, but want something quick and easy. This is an extra feature not included per standard.
To add a barcode to a product you can find a guide here.
When you need to connect the barcode scanner to the cash register, scan the code named PAP131. This can also be found in the guide "Att komma igång - Honeywell Scanner". This is attached as a PDF in the bottom of this article. Then connect the scanner via USB cable to the cash register.
When that is done, log into your cash register and press the menu button in the top left.

Press Settings and choose Devices.
Press the cogwheel under USB Devices.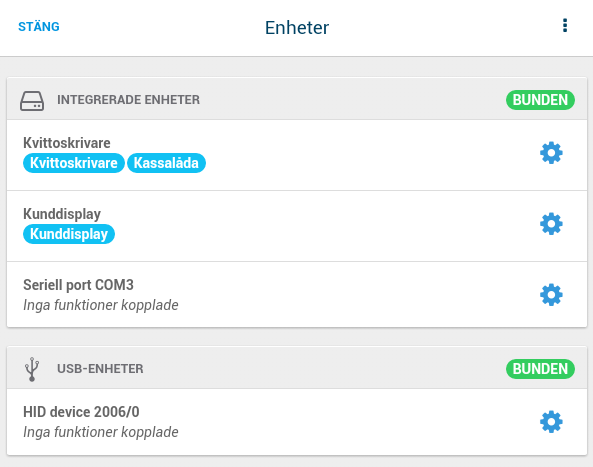 Turn on Barcode Scanner.

Now you are done. Close the Settings.