Paying with Swish is fast and easy both for you and your customer. This is an extra feature not available per standard. If you want information on how to add Swish to your cash register, click here.
Enter the products as usual and press Charge.
Ask your customer to start the Swish app on their phone.


Press Other and choose Swish. Enter the amount to pay and press OK.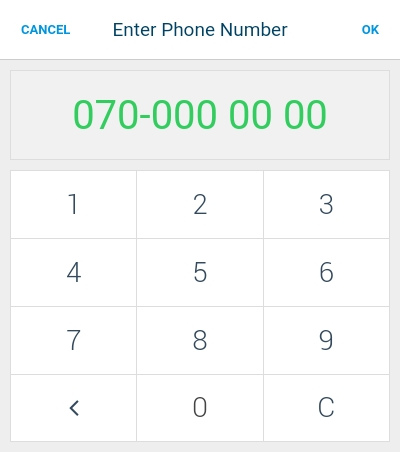 Enter the customer's phone number and press OK.

The request is sent immediately to the customers phone.
As soon as your customer has signed with Mobile BankID the transaction is made.
Press Finish to print the customers receipt.
You can also make Swish a Quick Pay button so you don't have to press Finish after every transaction. The usage of a Quick Pay button is under the assumption that the customer wants to pay the entire total with Swish.
Note that if you have a PAX E800 model of cash register, a Swish QR-code is displayed on the customer screen that your customer scans in their Swish app. In this case you will not need to enter the customers phone number.