Note: Product Modifiers is included with the feature Kitchen Printer.
Product Modifiers is used to make changes to orders printed to the kitchen.
As an example: We have a product called Beef plate. The product modifiers could be the sides like rice, fries, potatoes etc.
Another practical example is doneness for a steak. You could set up a product modifier for rare, medium rare, well done and so on.
All of these choices will be printed onto the kitchen ticket.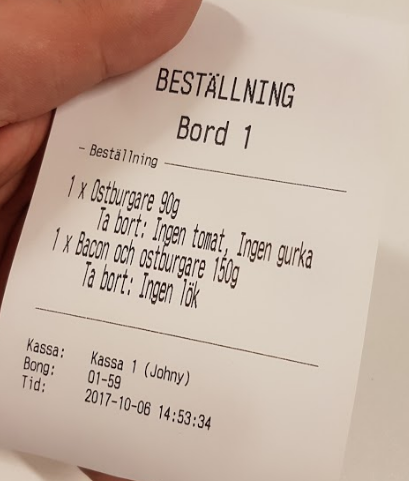 Log in to Backoffice. Click Products and choose Product Modifiers.
Click Create Product Modifier.

Enter a name for your product modifier, for instance Doneness.
If you want the cash register to automatically ask when the product is added to the tab, cross that box. You can also check Require modifier if you need to make a choice to be able to add the product to the tab.
Choose Type of Modifier. Only one option means just that, you can only choose one option from the list. Allow multiple choices means you can choose as many options as you want. Product Modifiers can be used if you want the modifiers to cost money, for instance extra cheese for 5 kronor. If you choose Product Modifiers, you can only choose existing products. In other words you will need to go to Products and create new products for modifiers you would like to charge for. Last is Multiple product modifiers, if you want to be able to choose more than one.
When you have entered all the modifiers you need, click Create Product Modifier.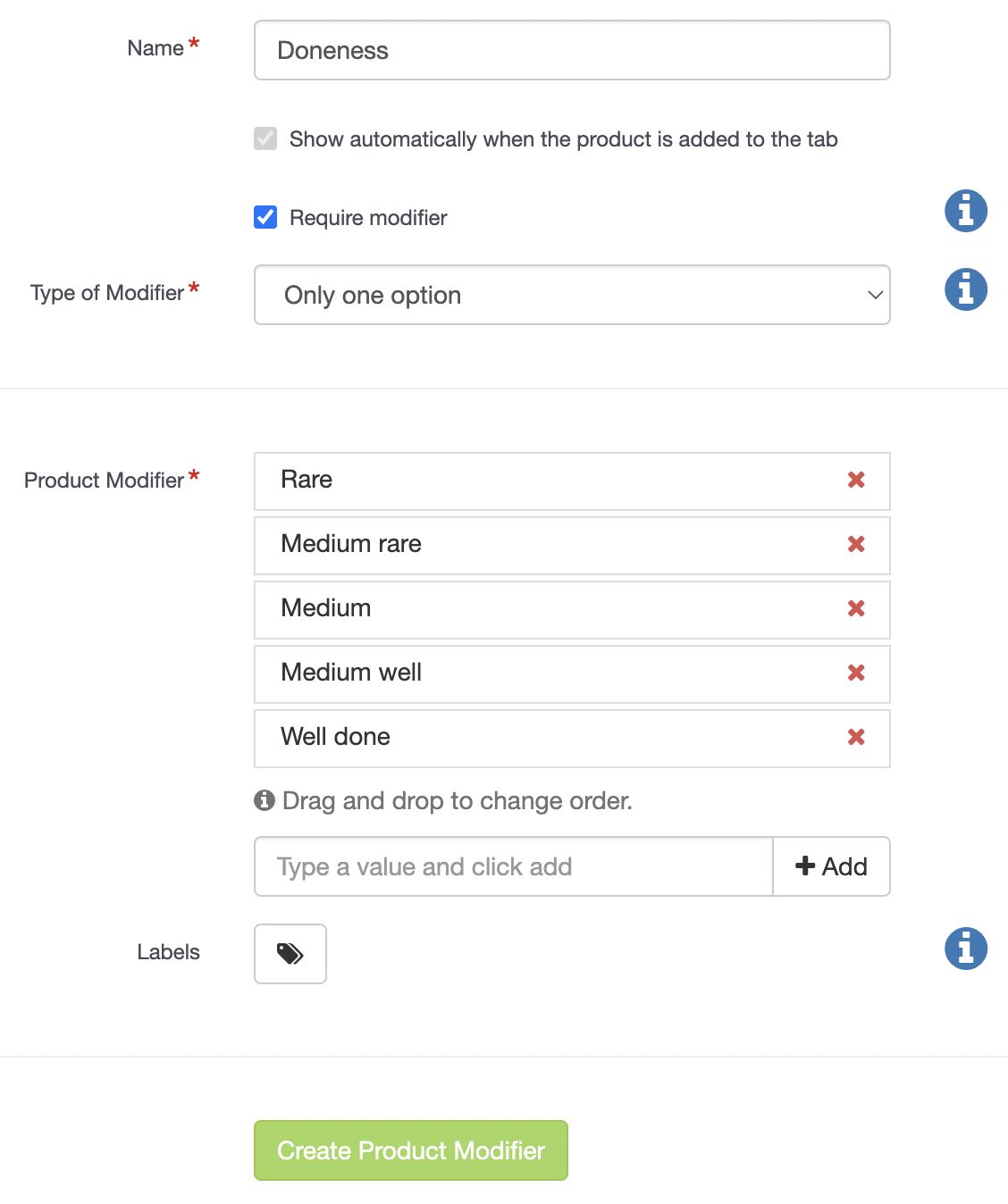 When you are done here, go to Products and choose Product Groups.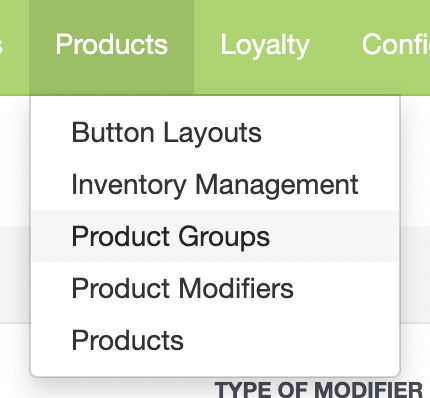 Click Edit on the product group you would like to add these modifiers to.
Choose the Product Modifier you want to add to the group further down the page. Click Edit Product Group when you are done. This means that all products within this product group will use the product modifier. You can also adjust this setting on a product basis. Edit the product and further down the page you can uncheck whether the product should use the groups modifiers or not.