You can move a tab to another table if you should need to. Start by retrieving the tab you want to edit.

Press Retrieve.

Choose the table layout and choose the tab. In this example it's the tab on the left, on Table 1.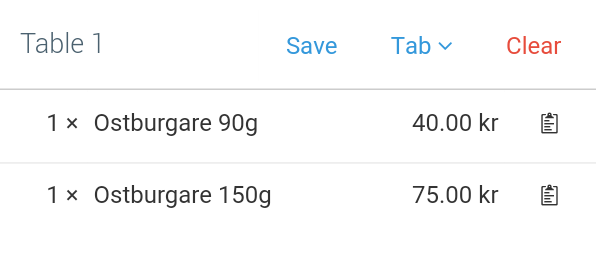 Table 1 is now active in the tab.
Press Tab ⇓.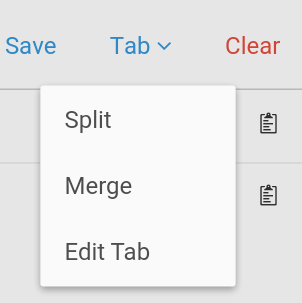 Press Edit Tab.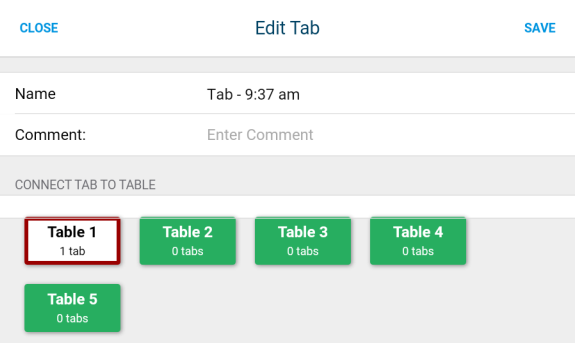 In this menu you can change what table the tab is connected to.
Press the table with the red outline. In this case it's Table 1. The red outline will disappear.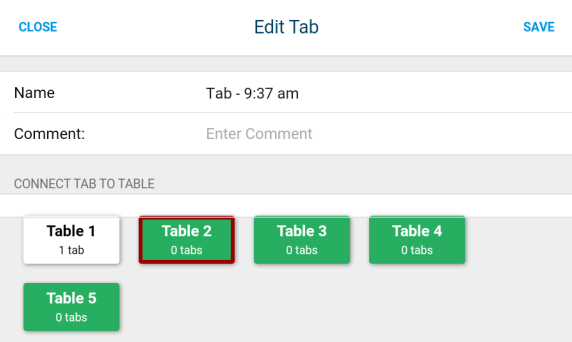 Now press the table you want to move the tab to. In this example we will press Table 2. You've done it right if the red outline shows up. Press Save.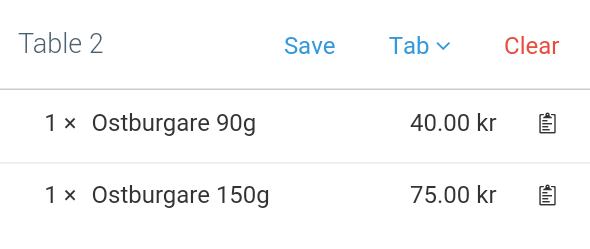 We can now see in the top of the tab that it has moved tables. You can now save it again and the change will be reflected in the table layout.