If the receipt printer is broken on a PAX E800 model you won't need to have an entirely new cash register sent out. You can exchange the receipt printer module. Here is how to do it: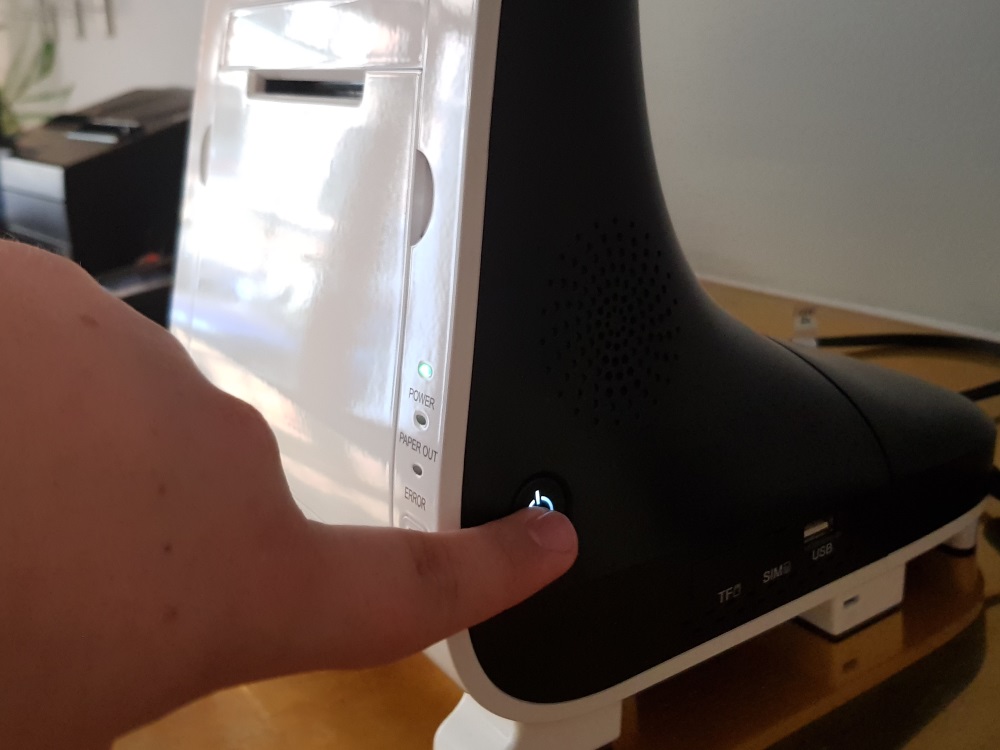 Begin by shutting down the cash register. Hold down the power button and choose Shut down on the screen.
Open the white printer hatch on the front to expose the printer.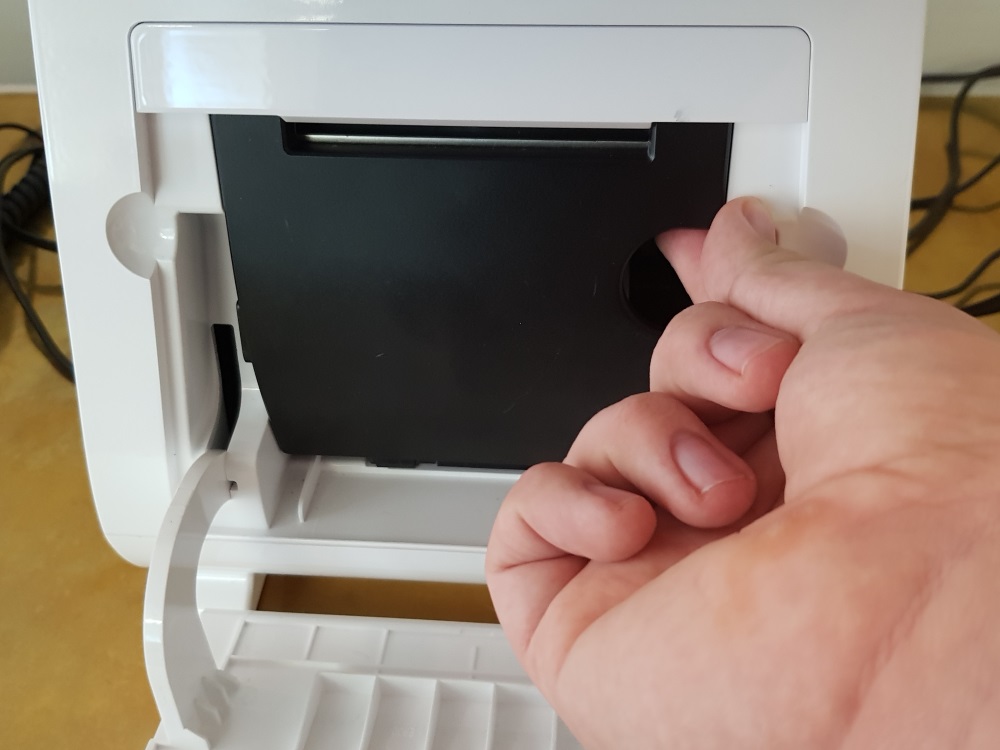 Press the lever in the hole to the right to open the printer.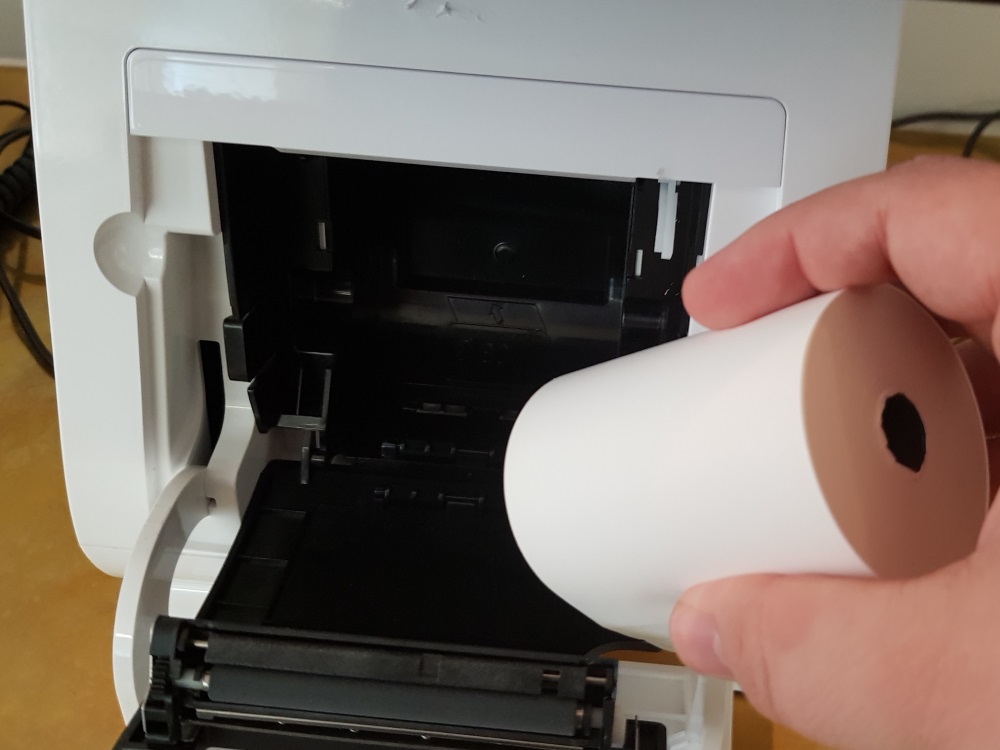 Retreive the printer paper roll and put it aside. Close the printer again.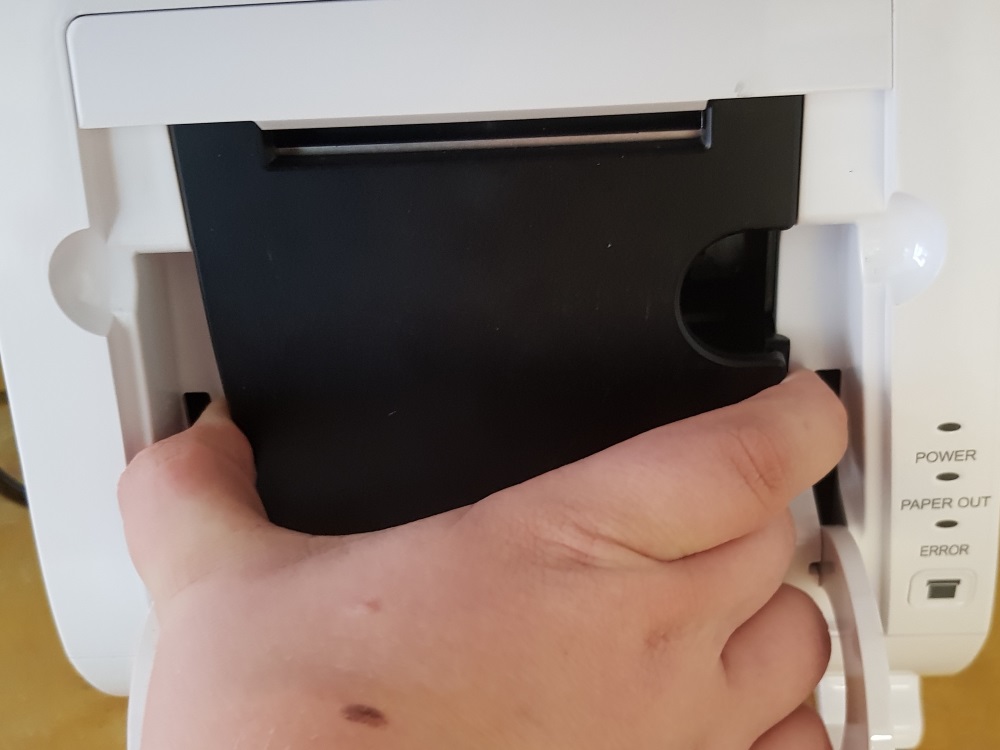 Press the plastic brackets on the left and right that hold the printer module in place.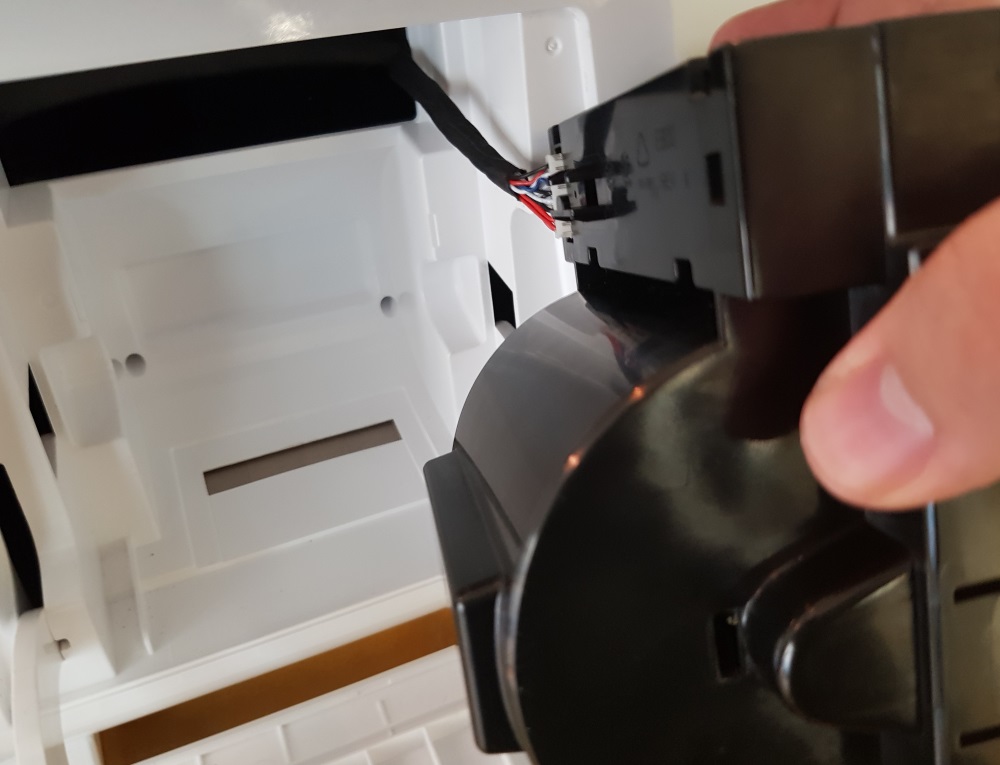 Pull out the printer module. Note the cable attached to the printer.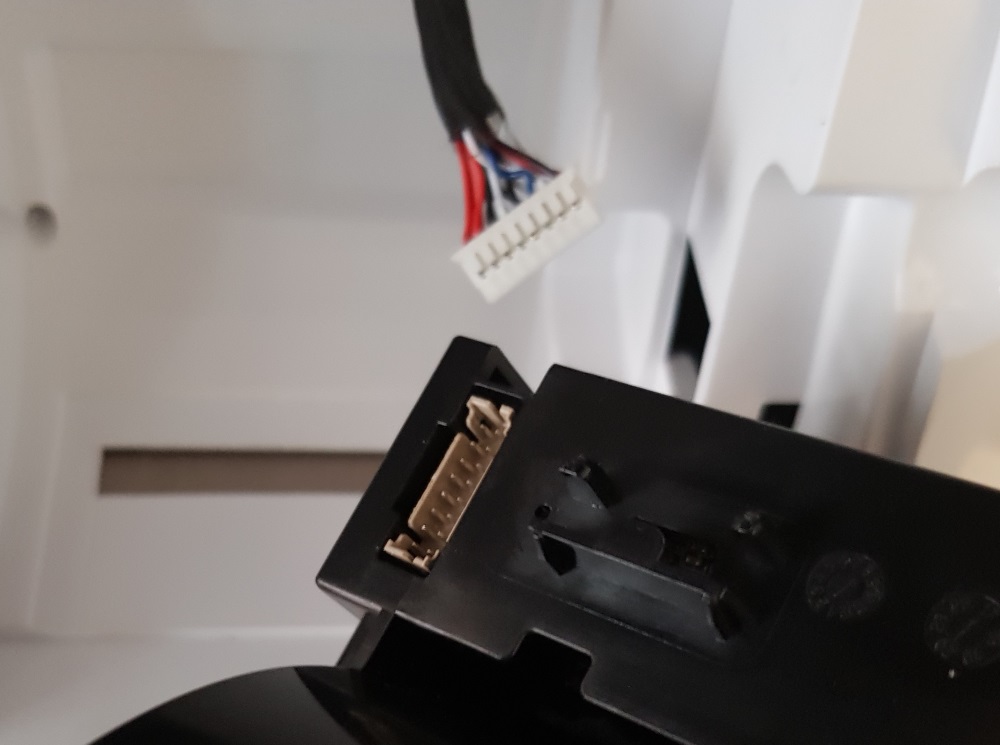 Pull the cable from the printer module.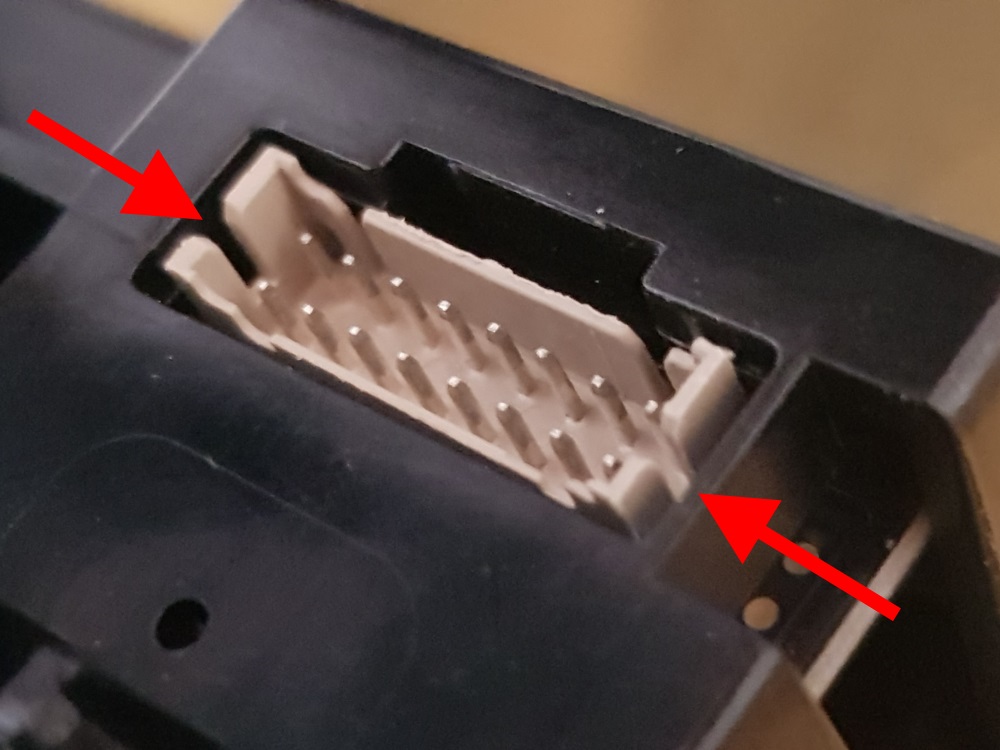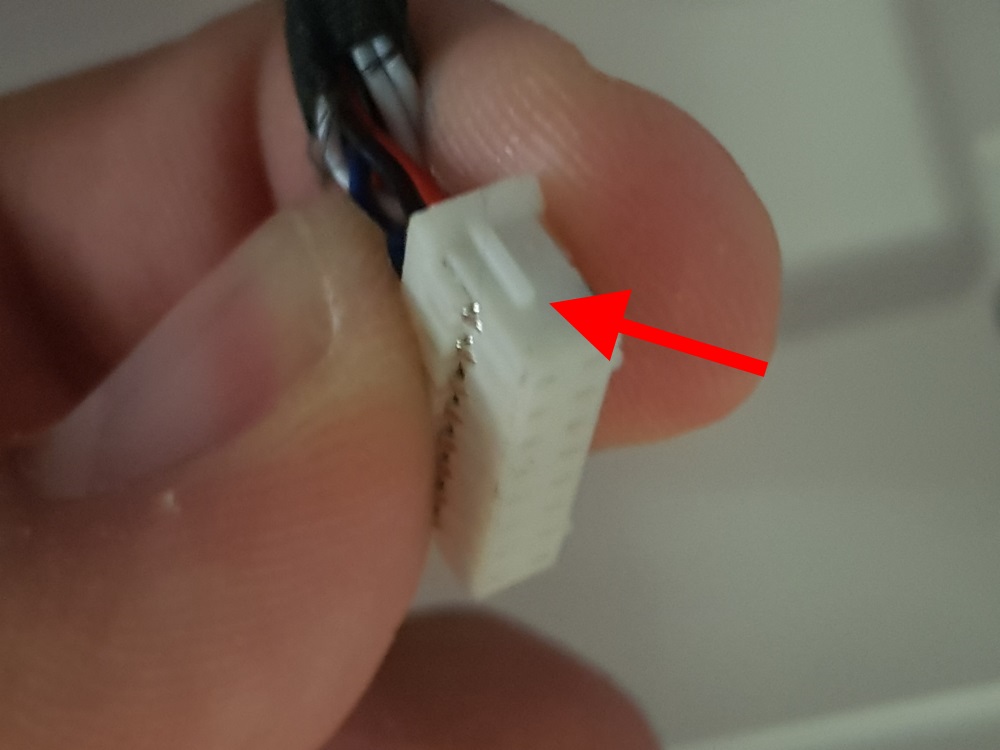 When you insert the new printer module, be sure you put in the cable correctly. It can only be inserted one way.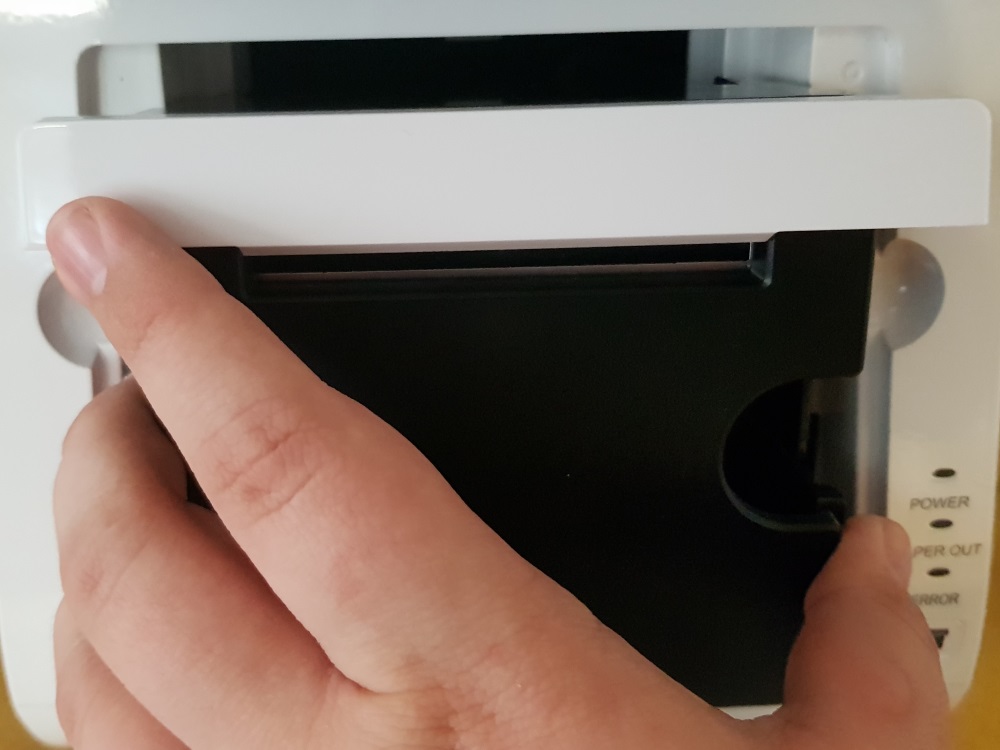 Slide the printer module into place. It will make a clicking noise when it is fastened.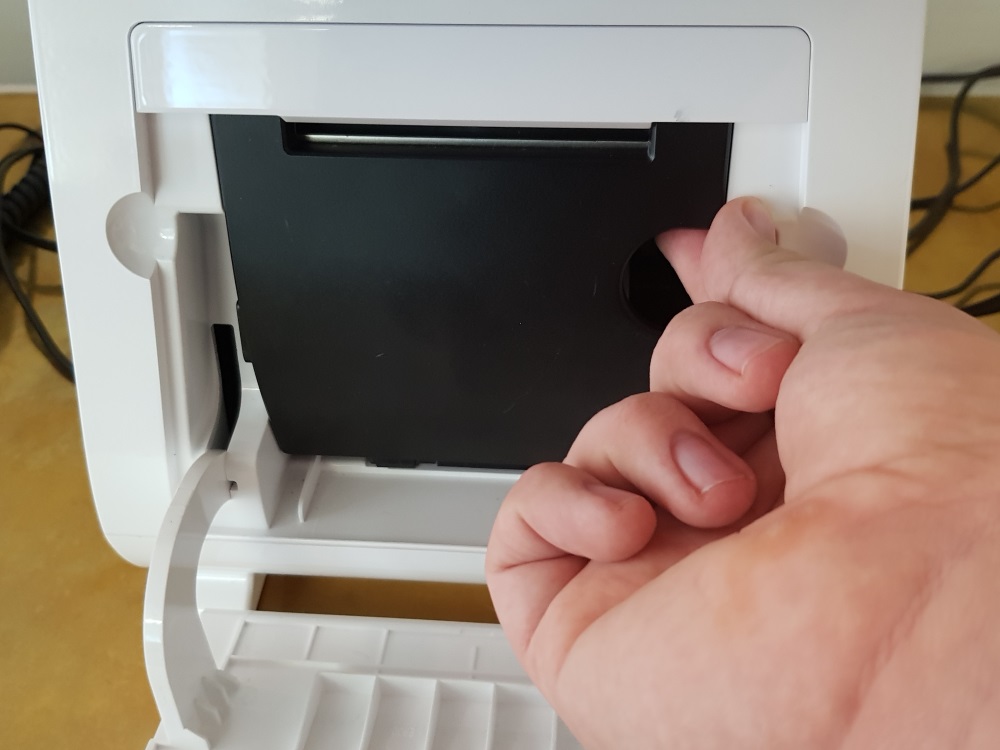 Open the printer again.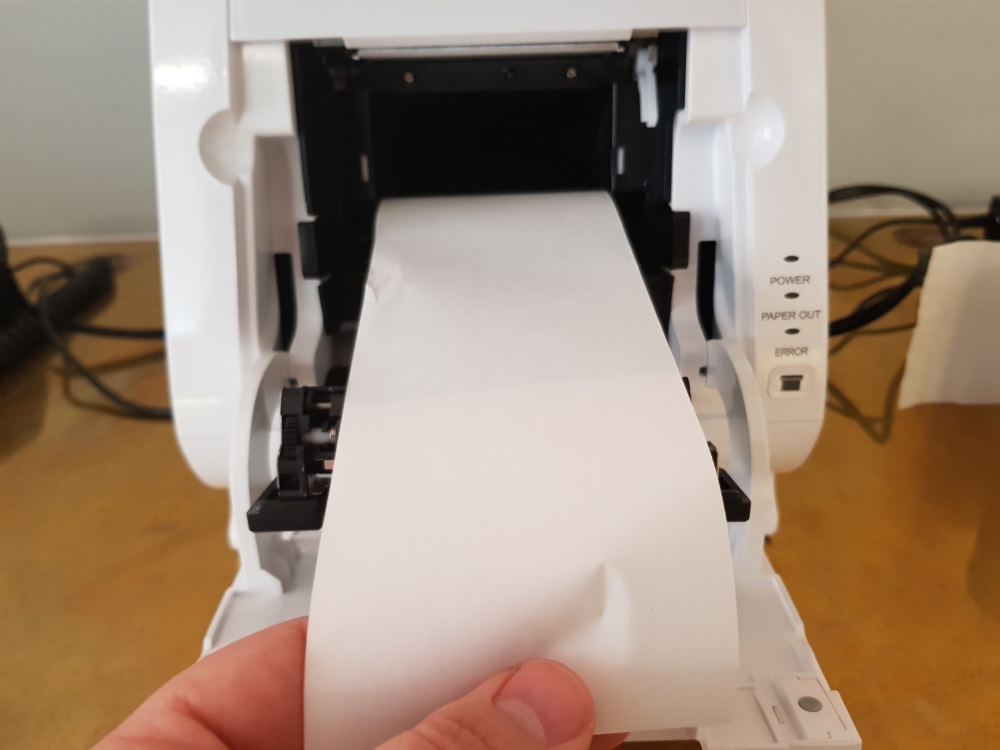 Put in the receipt paper roll and pull out the paper a bit.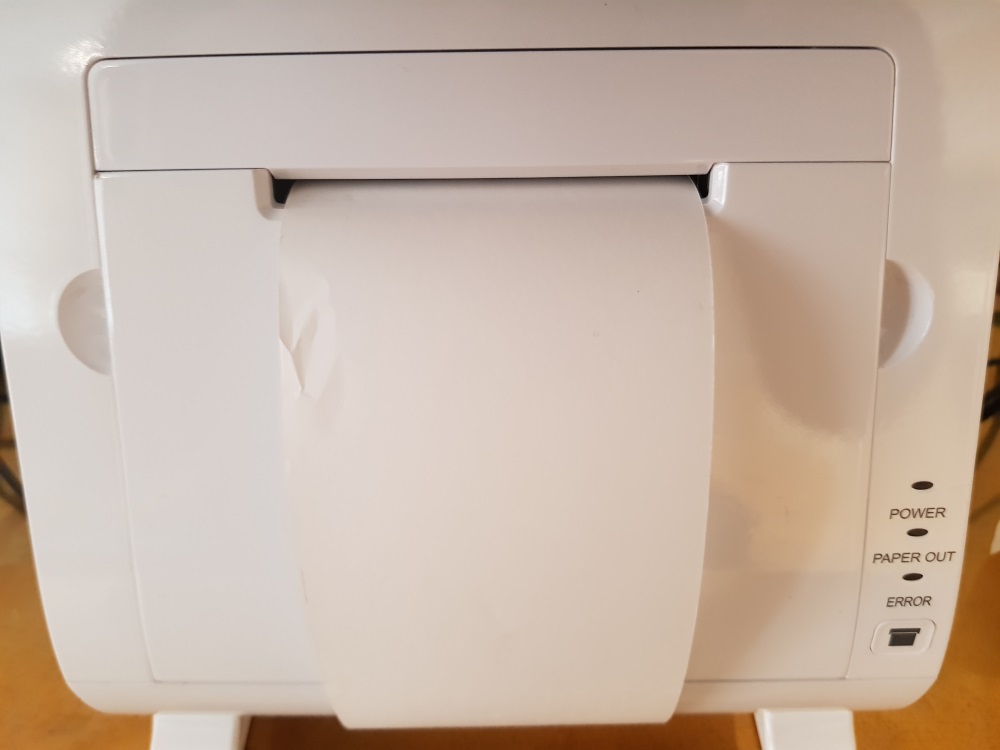 Close both hatches.
The exchange is finished. You may now start the cash register and test the printer.