Kitchen printer is a feature we activate in your cash register. Get in touch by phone at 0500-600 111 for more information.
The kitchen printer lets you print orders for food, drink or other products to your kitchen, bar, etc.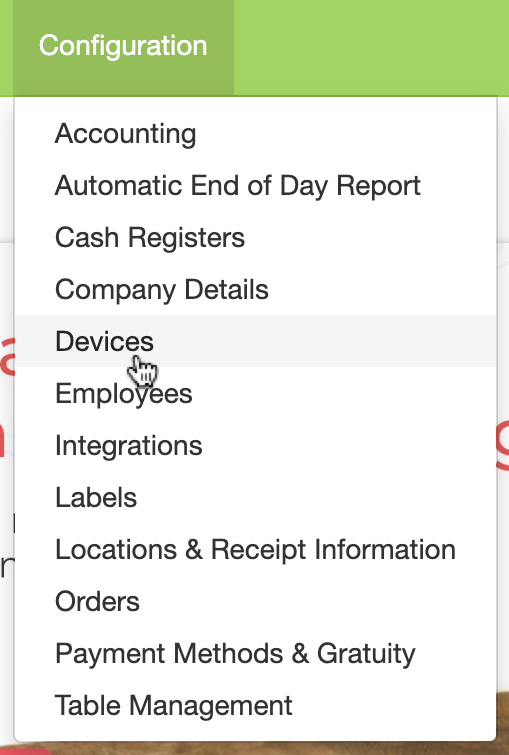 Log in to Backoffice. Click Configuration, choose Devices.

Click Add Kitchen Printer.
Choose Kitchen Printer 1 and enter a name you can easily understand. Example: Kitchen, or Bar. You can have up to 5 kitchen printers. Click Create when you are done.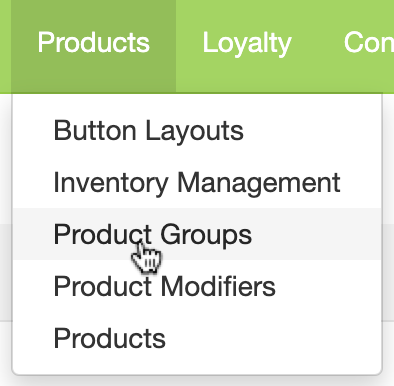 Click Products and choose Product Groups.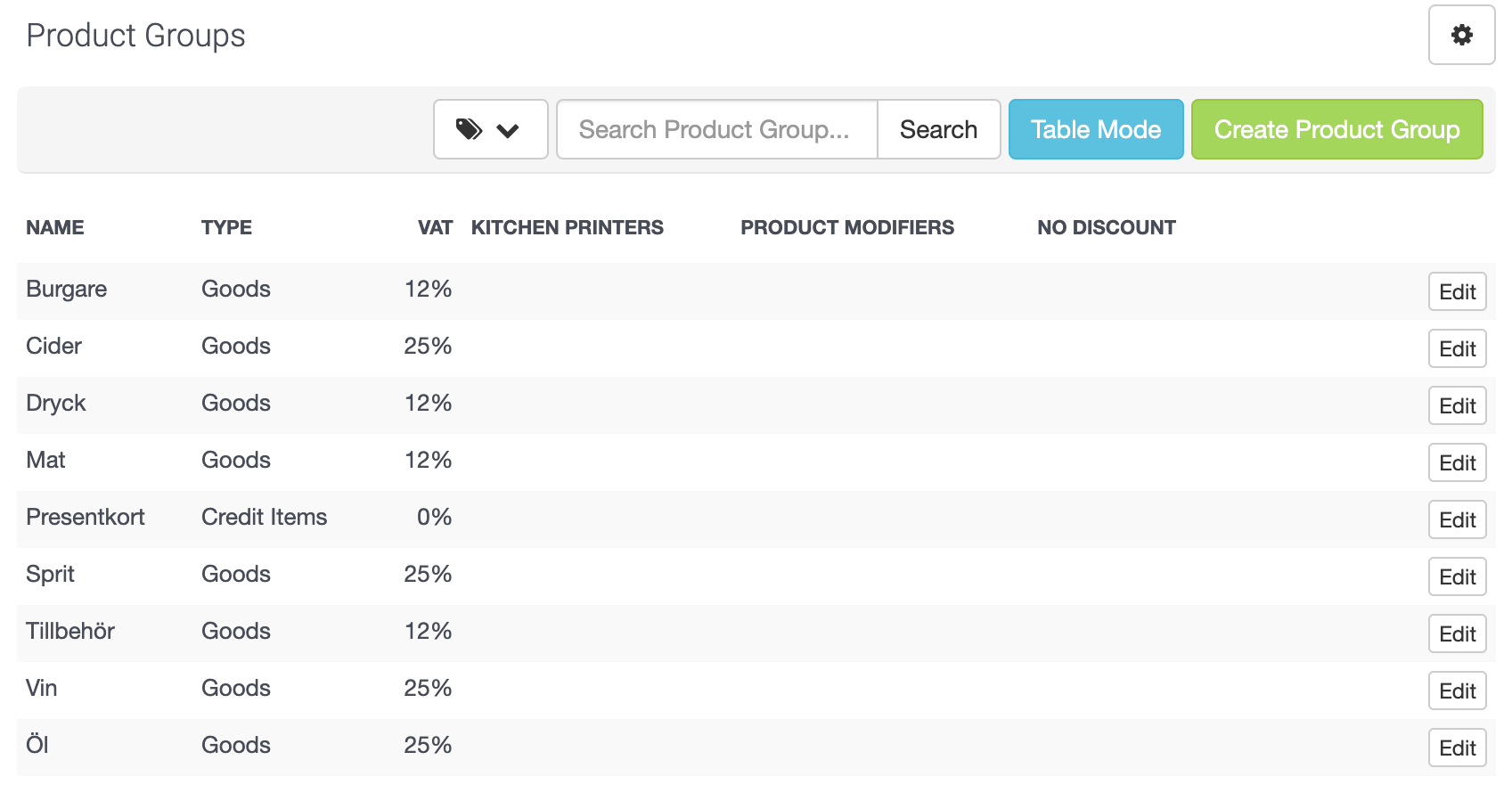 Edit the product group you want to print to the kitchen printer.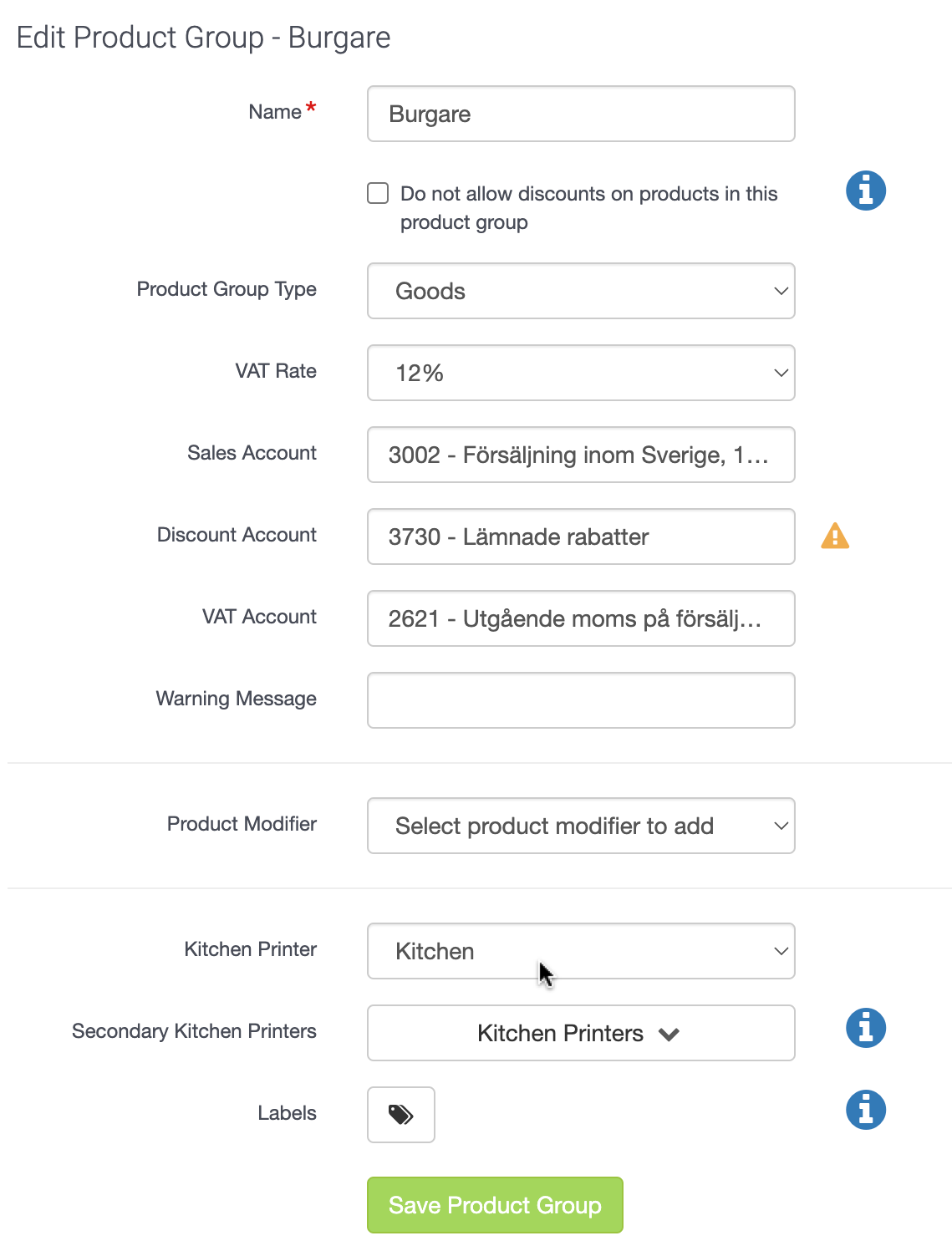 Choose which kitchen printer these products should be printed to. Secondary kitchen printers will also in some cases print the product, as long as other products in the tab use that printer as a primary kitchen printer.
Finish by clicking Save Product Group.
Do the same for every product group you want to print.
In the cash register
Connect the kitchen printer via network cable to the same router your cash register is connected to. This is important, if you have WiFi on in the cash register, make sure no other networks are saved. If the cash register jumps between networks it can lose the printer and you will have problems printing kitchen tickets.
When you have connected the network cable and power cable to the printer you can press the power button to start it.
Go to the cash register, enter Settings and choose Devices.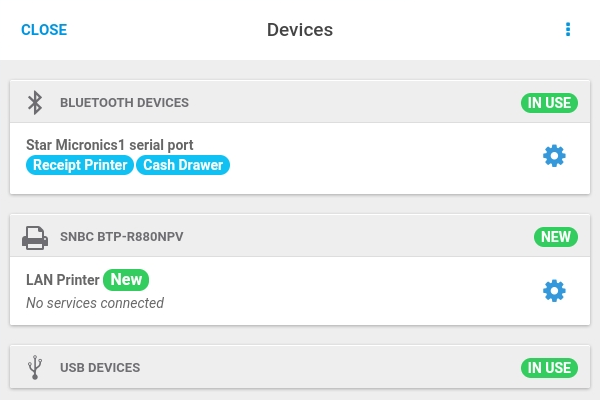 The printer is shown as a LAN Printer. Press the cogwheel to the right.
Turn on the function for Kitchen Printer. If you have more than one printer, for instance Kitchen and Bar, choose whether you want Kitchen tickets printed here, or Bar tickets.
Press Close.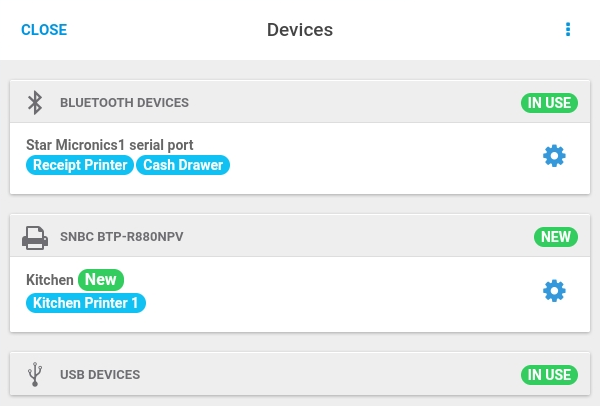 The kitchen printer is now connected properly and ready for use. Try saving a tab to see the kitchen tickets printed out. You can also charge the customer directly to print a kitchen ticket.
If you wish for the customers' receipt to have an order number for take away guests, go into Settings, choose Take Away and turn on Print order number to customer.
If you have table management and save an order onto a table, the kitchen ticket will use the tables name.
Product modifiers can also be of interest, this is especially applicable to wellness/doneness for steaks.