Labels can be assigned to basically anything in Onslip. It can be a smart way for you to keep track of, for instance, ingredients and allergens, customer segments, and much, much more. Labels can be used in tandem with discount promotions, for instance if a customer with a specific label is connected to the purchase or a product with a specific label is added to the cart.
Labels are a requirement for promotions that discount the whole tab.
Click Configuration -> Labels.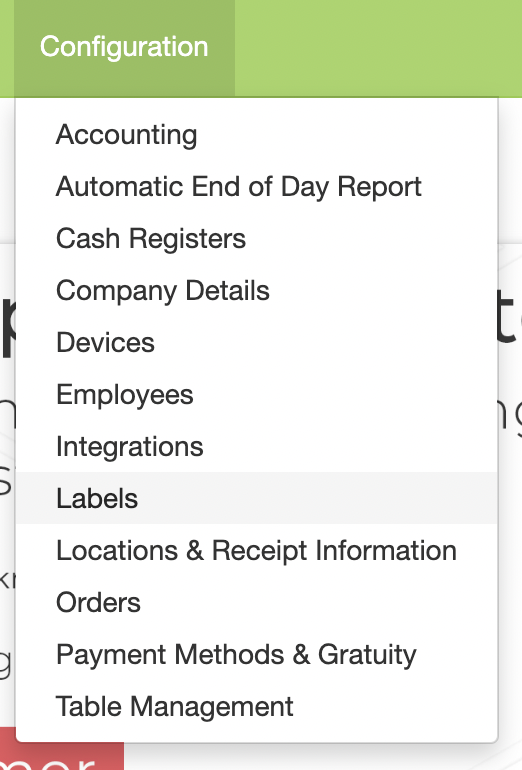 First click the tab Categories.

Click Create Category.

Enter a Name for the category.
You can now choose if you want to limit the label category to specific areas like product groups, products, customers, etc. You can also let the category be applicable globally.
Click Create Label Category when you are done.
Go back to the tab Labels and click Create Label.
Pick a label category, enter a name for the label, and click Create Label.

Now you have created your label and you can add the label as much as you like to your products, product groups, customers, employees and much more. Labels that exist on locations, customers, cash registers or payment methods will be applied to purchases that involve them. These purchases can later be filtered in the journal.