This is an integration that is not included per standard.
Onslip's integration to Zoined will make it possible for every sale to be automatically exported to your Zoined account live, including tips.
Install the integration
To access the Zoined configuration you need to log in to BackOffice.
Click Configuration -> Integrations.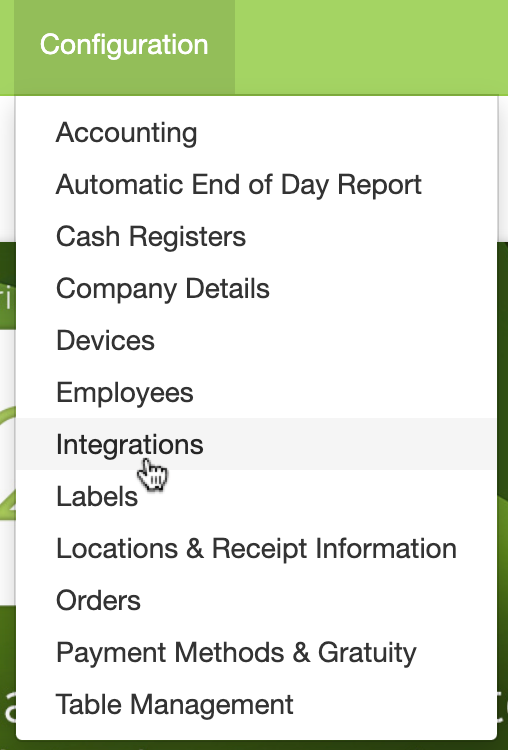 Byt till fliken Zoined to the left.
Choose the tab Personalkollen in the list to the left.
Contact Zoined customer service to receive your API token. You need to paste this into the text box.
Then click Activate Zoined.
The integration is complete and transactions will begin to be transferred over to Zoined. Please note that historical data will not be transferred.